Dakar 2019
DAKAR 2019
Dear Competitor of the DAKAR 2019,
For this new edition, Marlink Events SAS will provide you the mandatory satellite tracking and security equipment: /
These security equipments will be handed to you at the administrative check in Le Havre (Nov 22nd & 23rd) and in Lima's final scrutineering.
"SxS / CARS / TRUCKS"

- New Iritrack
New ritrack : Included and mandatory for "SSV / AUTO / CAMION" (install in cars or trucks)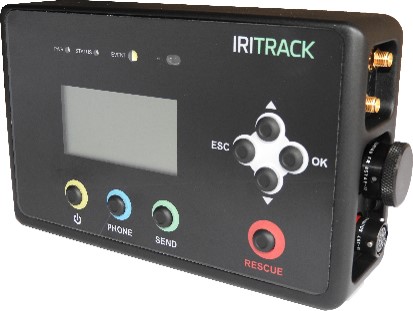 New Iritrack : Not included and mandatory for all "PRESS" on track (install)

Distress beacon - Your personnal distress equipment
Mandatory for all competitors : "BIKES/QUAD/CARS/TRUCKS"
How to proceed to be ready for scrutineering ?
Your machine must be presented at the technical checks with the bracket, cabling and antennas mounted, ready to receive the Iritrack. We kindly ask you to :
1- Check the requested accesories for a good installation.
2- Book your Iritrack rental (for press vehicles) and order of the necessary mounting accessories in the "Dakar 2019" catalog, in your vehicle category. Payment online by credit card. Deadline: November 13th 2018.
3- Download your deposit form (below), fill it in and send it back to us.
4- Once you have the requested accesories you are ready to prepare your bike for technical checks.
Letter of information for the Dakar 2019 You will find below some operating instructions to be settled for the rally. We recommend you to read carefully these information:
Information for Bikes & Quads on the Dakar 2019 (.pdf)
Information for Cars on the Dakar 2019 (.pdf)
Information for Trucks on the Dakar 2019 (.pdf)
Information for Press on Dakar 2019 (.pdf)
Satphone
You have the possibility to rent a sat phone online.
Safety equipment
Safety equipment are also available for sale on our website.
Deposit We remind you that a deposit is payable to MARLINK and has to be settled before the delivery of the items at the administrative checks.
We kindly ask you to download the document below and return it filled in by mail at services.events@marlink.com
Safety equipments deposit Dakar 2019(.pdf)
We recommend you to read carefully the tracking information letter as well as the general purchase/rental conditions.
.