Morocco Desert Challenge 2019
MOROCCO DESERT CHALLENGE 2019
Dear Competitor on the Rallye du Maroc,
For the Morocco Desert Challenge 2019, MARLINK EVENTS will provide the mandatory satellite tracking and security equipment:
Iritrack - Your Real Time tracking System
Mandatory for all race vehicle registerd as "BIKE/QUAD" (installation here)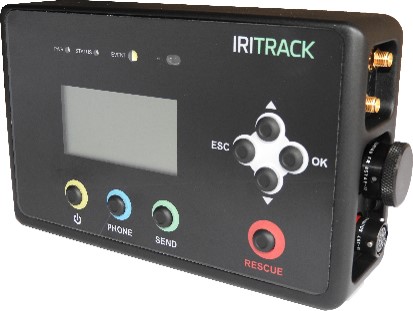 Mandatory for all race vehicle registerd as "CAR" and "TRUCK" in competition
These security equipments will be handled during the administrative check on April 11thr and 12th 2019
How to proceed to be ready for scrutineering ?
Your machine must be presented at the technical checks with the bracket, cabling and antennas mounted, ready to receive the Iritrack. We kindly ask you to :
1- Check the requested accesories for a good installation.
2- Book your Iritrack rental and order of the necessary mounting accessories in the "Morocco Desert Challenge 2019" catalog, in your vehicle category. Payment online by credit card. Deadline: March 1st 2019.
3- Download your deposit form (below), fill it in and send it back to us.
4- Once you have the requested accesories you are ready to prepare your bike for technical checks.
Information letter for Morocco Desert Challenge
Please find below the main information regarding your security equipments, on order to be well prepared for the rallye. We invite you to read them carefuly.
Important information for BIKE/QUAD

Important information for CARS
Important information for TRUCKS
Deposit
We remind you that a deposit will be mandatory for the rental equipments during the administrative checks : Download here.